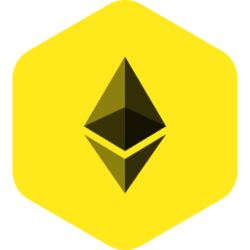 How to buy Ankr Reward-Bearing Staked ETH (AETHC) step by step
At Bit2Me we update our cryptocurrency listing periodically to include new tokens that our users can trade with. However, not all tokens on the market appear on our list.
Luckily, you have the possibility to buy Ankr Reward-Bearing Staked ETH - AETHC on Bit2Me, even though it is not currently listed in our official listings, just follow the instructions we share with you in this step-by-step guide.
1. Buy ETH on Bit2Me
The first thing we propose you is to buy ETH on Bit2Me. Why ETH and not another crypto? With Ethereum you will have subsequent access to a multitude of tokens in the next step. To buy ETH on Bit2Me follow the steps below:
Open an account with Bit2Me through the following link
Verify your account
Add Euros to your Bit2Me wallet
Buy Ethereum and keep them in your Bit2Me wallet
2. Open a wallet in Metamask
How to create your MetaMask wallet? 9 simple steps
MetaMask is a digital wallet, available as a plugin for desktop browsers and also for smartphones, Android and iOS. It is a wallet compatible with Ethereum and also with most of the main blockchains on the market, so it facilitates access to decentralized applications (DApps) to any user, regardless of their experience with cryptocurrencies.
Let's see how you can create and configure your MetaMask wallet in 9 steps:
Download the MetaMask browser extension or mobile app.
Next, click on the 'Get Started' button that appears on the screen to begin setting up your account.
Create your first wallet by clicking on the 'Create a Wallet' button.
Accept the MetaMask terms and conditions in order to move forward in the process.
Create a password, following the MetaMask instructions, for your first wallet.
Write down and store your seed phrase in a safe place, following the security tips that appear on the screen.
You can now access your wallet from your desktop browser.
Name your account.
You can now send and receive cryptocurrencies directly to your MetaMask wallet.
If you want more information about how MetaMask works and all its options, you can read our article What is MetaMask? The easiest way to use dApps at Bit2Me Academy.
How to buy AETHC in a DEX?
Deposit your ETH in Metamask and buy AETHC in a DEX. Now that you have ETH in Bit2Me you can exchange them to AETHC from MetaMask in a very easy way:
Bring your Bit2Me ETH to Metamask. To do this you will have to click on the "Send" option of your Bit2Me wallet and enter the ETH wallet address in Metamask.
Once your ETH has reached Metamask (this may involve the payment of the corresponding gas fee), you can move on to the next step.
Connect your MetaMask wallet to a decentralized exchange (DEX) that has AETHC such as PancakeSwap.
Select ETH as payment and AETHC as the cryptocurrency you want to buy.
Make the swap.
Why can't I swap directly from MetaMask? MetaMask native exchange only allows swaps between cryptocurrencies that are native to the same blockchain. Therefore, as ETH and AETHC belong to two different blockchains it is impossible to make the swap in this way and it will be necessary to go to a decentralized exchange (DEX) to make the swap.
What if AETHC is not available in a DEX?
If the token you want to buy, in this case AETHC, is not found in the DEX, you can use some blockchain scanning tool, such as Etherscan.io and look for the smart contract direction of the blockchain.
In some decentralized exchanges, even if the cryptocurrency you are looking for is not listed, you will have the possibility to copy the address of the smart contract from Etherscan and paste it in the search engine in order to perform the swap manually.
In this case, we remind you to check the addresses carefully and be alert to possible fraud or phishing attacks.