Bit2Me Wallet
The best wallet
Receive, store, send, exchange, buy, sell cryptocurrencies and much more in a simple, fast and secure way. Create your wallet in 30 seconds!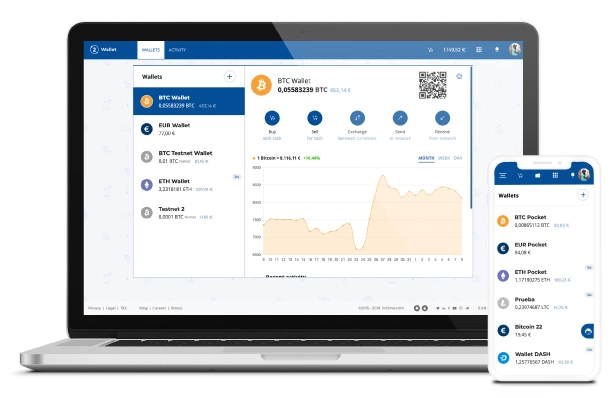 Your crypto bank has arrived
Break the chains
Manage cryptocurrencies and traditional money from the same place in a simple way. Make instant payments around the world, buy and sell cryptocurrencies, create debit cards, receive transfers to your shared payment account number and much more. Enter a new universe of possibilities!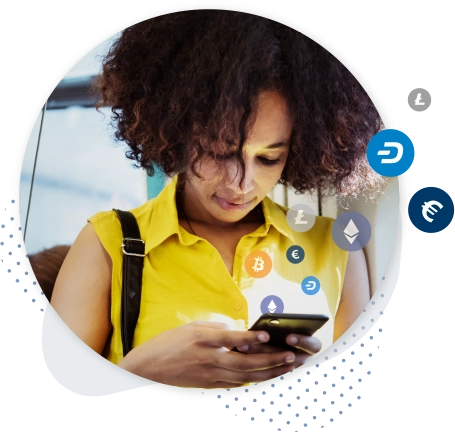 1

Create your account, it's free! Create or access to a Bit2Me account. Creating an account is completely free and you will have access to all the functionalities.

2

Access the wallet Access Bit2Me Wallet, a multi-currency wallet with support for cryptocurrencies and traditional currencies.

3

Be Free Send, receive, store and exchange cryptocurrencies easily and quickly.
Multi-crypto wallet
We have
The best wallet multi-crypto in the market
74 supported cryptocurrencies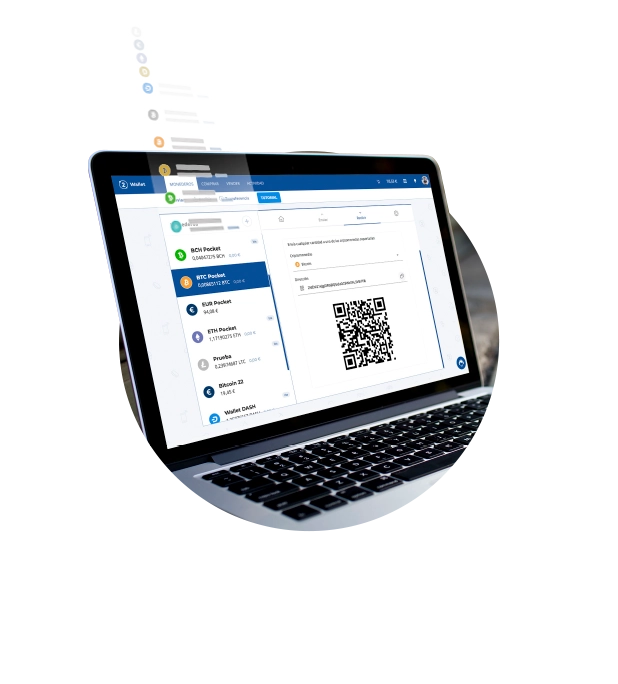 Designed for you
Create with us
From cryptolovers for you! After years in the sector we have created the best platform in the world for you. We love what we do and we want you to have the best.
A piece of cake for newbies! The crypto revolution has arrived, but participating in it shouldn't be that difficult. With Bit2Me the difficulty is over. Now we do: Welcome to the new financial world.
Be pioneer, be smart, be free
Transform the financial system directly from your pocket! With more than 100 million euros in transactions, Bit2Me Wallet is a wallet multi-crypto with maximum security and ease. Your Bitcoin wallet will be available everywhere, on the go, adjusting to you: iOS, Android and Web. In multiple languages. Bit2Me Wallet supports different criptomonedas and other currencies.
Start now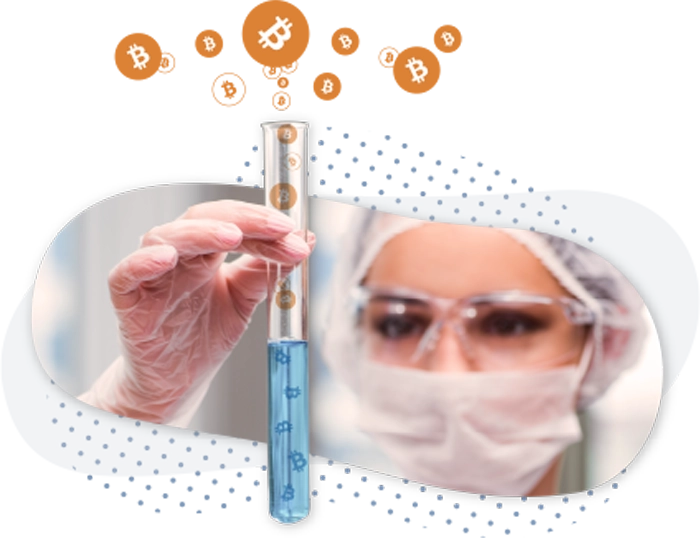 Bitcoin Testnet Wallets
Experiment
Now Bit2Me Wallet also allows you to create wallets for Bitcoin Testnet. Experience the potential of Blockchain technology without the need to buy cryptocurrencies.
Use it for demonstration workshops, or even to build your own apps!
A complete wallet multi-crypto
The best wallet multi-crypto
Multi coin
Manage multiple currencies from the same place.
Multi wallet
Create as many wallets as you need, no limit!
Personal help
We are by your side to help you by phone, chat and video.
Buy and sell
Buy and sell cryptocurrencies 24 hours a day.
Exchange
Exchange cryptocurrencies directly.
Price Charts
Monitor in real time the price and its variations.
Deposits and withdrawals
Deposit and withdraw funds in all formats.
Mastercard crypto card
Create connected crypto cards in real time.
IBAN
Get a shared IBAN account number.
Block explorer
Analyze the status of a transaction or address.
Testnet
Full support of test networks.
Investment portfolio
Create and control the evolution of your investment portfolio.
Social
Send free and instant payments to friends.
Notifications
Receive notifications in real time via email and web.
Open API
Free open API for third-party integrations.
High security
Secure 3DS, 2FA payments and cold wallets to protect you.