Games For A Living (GGT)
Games For A Living (
GGT
)
Games For A Living
IEO Phases
Information
The Game Gold Token ($GGT) is the native currency and utility token of Games for a Living (G4AL), a company whose vision is to drive mass adoption of Web3 games by creating a Layer 1 blockchain for developers, and creating blockchain video games that demonstrate the potential of the technology.
G4AL is led by Manel Sort (CEO), former Vice President and General Manager of King Studio, Emmy-nominated Javier Leon (Art Director), and Christian Gascons and Marc Tormo (both ex-Blizzard Entertainment). The team has a combined 100 years of experience in creating and growing startups and video game companies.
G4AL Network is the technological infrastructure created for game developers that includes: the G4AL Chain, the first Layer 1 blockchain developed by a Spanish team, focused on gaming; Web3 Game Tools, a set of tools for video game development; and a Marketplace, where assets and currencies of all games developed on the platform can be bought and sold.
On the other hand, G4AL develops blockchain video games with AAA quality, but with the advantages offered by blockchain technology and sustainable play-to-earn models.
Elemental Raiders, G4AL's first game, which will be released on Q4 2022, seeks to offer players a competitive and high quality gaming experience. One of the main attractions of the game's internal economy is that 100% of the revenue generated by G4AL is redistributed to players.
Name: Games For A Living
Foundation: 2021
Market: International
Sector: Gaming
Advantages of the token
Games
$GGT is used as a currency of use in all games developed with the G4AL Chain. $GGT usage in games includes purchasing in-game assets and battle passes, minting and upgrading NFTs, making transactions in the Marketplace and accessing events, tournaments and exclusive collections.
Network
$GGT is used to pay for services and tools on the G4AL Network, which includes the toolset to be able to implement blockchain technology and in-game token economies.
Governance
Users holding $GGT will be able to vote on games and features that G4AL will offer in the future, such as themes in battle passes, collaborations with brands and other projects.
Supply, distribution and management of tokens
Token data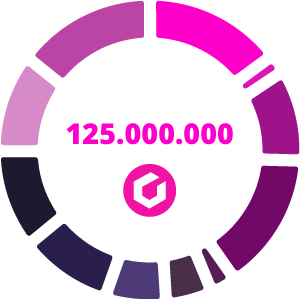 Distribution
Foundation: 15

Treasury: 10.25

Reserve: 10

Liquidity: 10

Marketing: 6.5

Developers: 5

Advisors: 2

Team: 15

In-Game: 10

Pre-Sale: 1.25

Private Sale: 15
Token information
Name: Games For A Living
Symbol: GGT
Blockchain: Ethereum (ERC20)
Max. supplies: 10,000 M
Games For A Living token vesting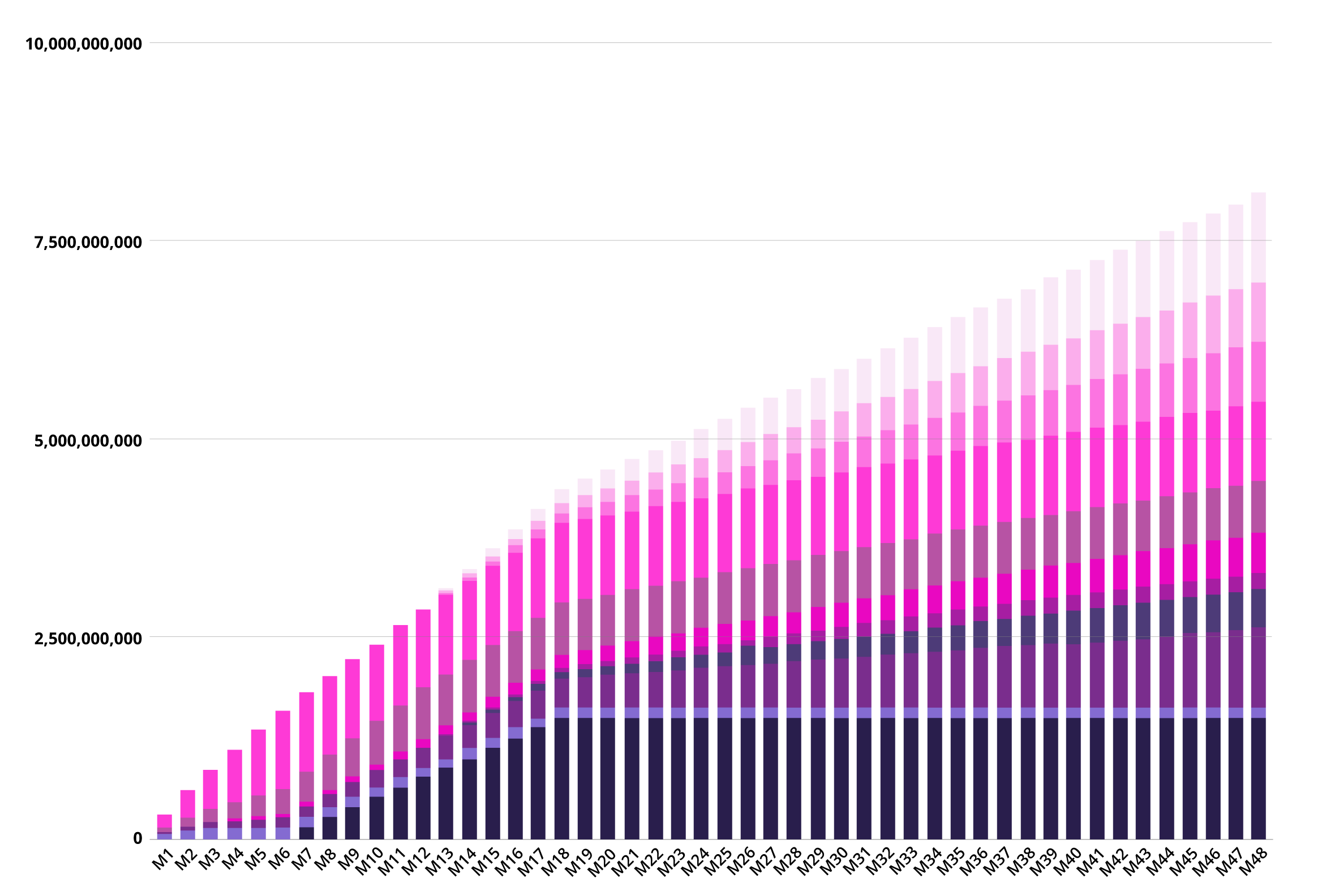 Foundation

Treasury

Reserve

Liquidity

Marketing

Developers

Advisors

Team

In-Game

Pre-Sale

Private Sale
Take advantage of the opportunity to participate in the most exclusive token launches
Three simple steps
01
Create your account
Register with Bit2Me and verify your account to access Bit2Me Launchpad and participate in this and other tokens selected by the Bit2Me team.
02
Participate in the presale
Select the number of tokens you want to reserve in each phase quickly and easily.
The more B2M tokens you have, the better your position will be!
03
Prepare for departure
On the day of departure, make sure you have in your wallet the amount of euros you want to participate with, just a few steps to be in!