The world's safest, easiest and most comprehensive cryptocurrency trading platform
More than 240 cryptocurrencies
We help you with the best customer service in the industry
We accept individuals, companies and institutions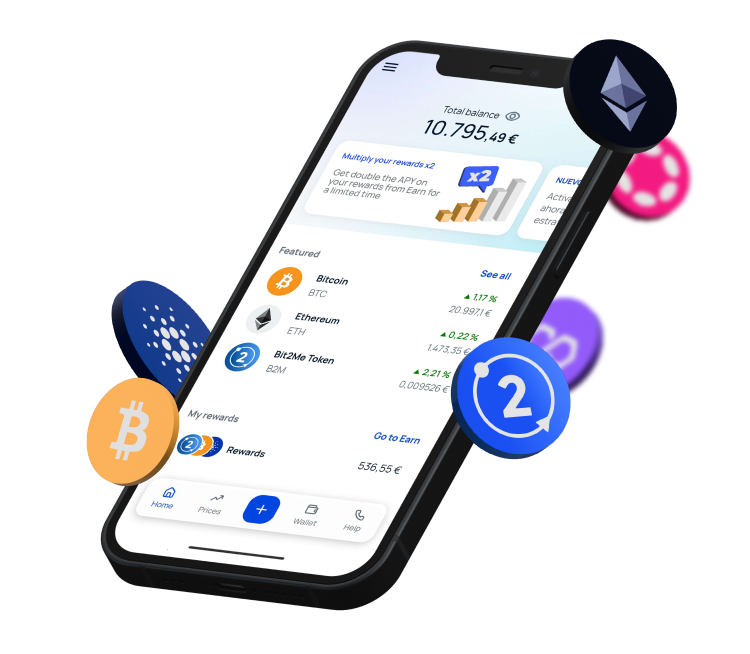 Our cryptocurrencies
Prices
Prices of 240 cryptocurrencies
| # | Currency | Price | 24h | Evolution 7d | |
| --- | --- | --- | --- | --- | --- |
| 1 | | 0,0068€ | 0,96 % | | |
| 2 | | 38.453,80€ | -5,61 % | | |
| 3 | | 2.050,40€ | -6,00 % | | |
| 4 | | 64,78€ | -3,73 % | | |
| 5 | | 0,50€ | -9,26 % | | |
| # | Currency | Price | 24h | Evolution 7d | |
| --- | --- | --- | --- | --- | --- |
| 1 | | 0,11€ | 0 % | | |
| 2 | | 0,14€ | 1,32 % | | |
| 3 | | 9,26€ | 5,24 % | | |
| 4 | | 51,16€ | -6,57 % | | |
| 5 | | 1,21€ | -1,16 % | | |
Sleep easy with Bit2Me
Why Bit2Me?
Your money is protected at Bit2Me
Protecting your money through multiple layers of security
Regulated in the European Union
First crypto exchange to be registered with the Bank of Spain
Telephone support in English
We help you, with multi-channel support in your language
Free tax report included
Your tax return reports in one click
Highly recognised certifications
We have highly recognised certifications such as ISO27001, among others
Independent third party audits
Financial audit by BDO. Best Compliance Award
Free education included
Educational content available to make informed decisions
Backed by Telefónica and Investcorp
Bit2Me has listed companies as partners
Some of the most important news
What's new in Bit2Me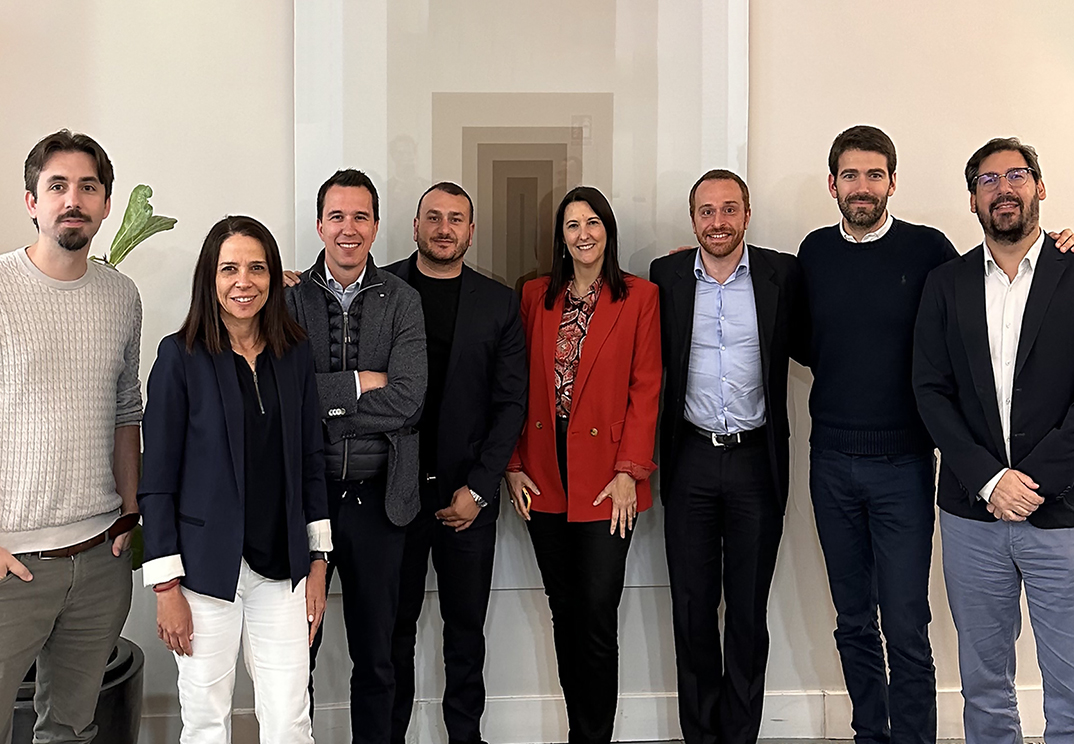 Telefónica and Investcorp invest 14 Million Euros in Bit2Me
We closed an investment round led by Investcorp together with Telefónica Ventures, Stratminds and Emburgo, in order to take the company to the next level.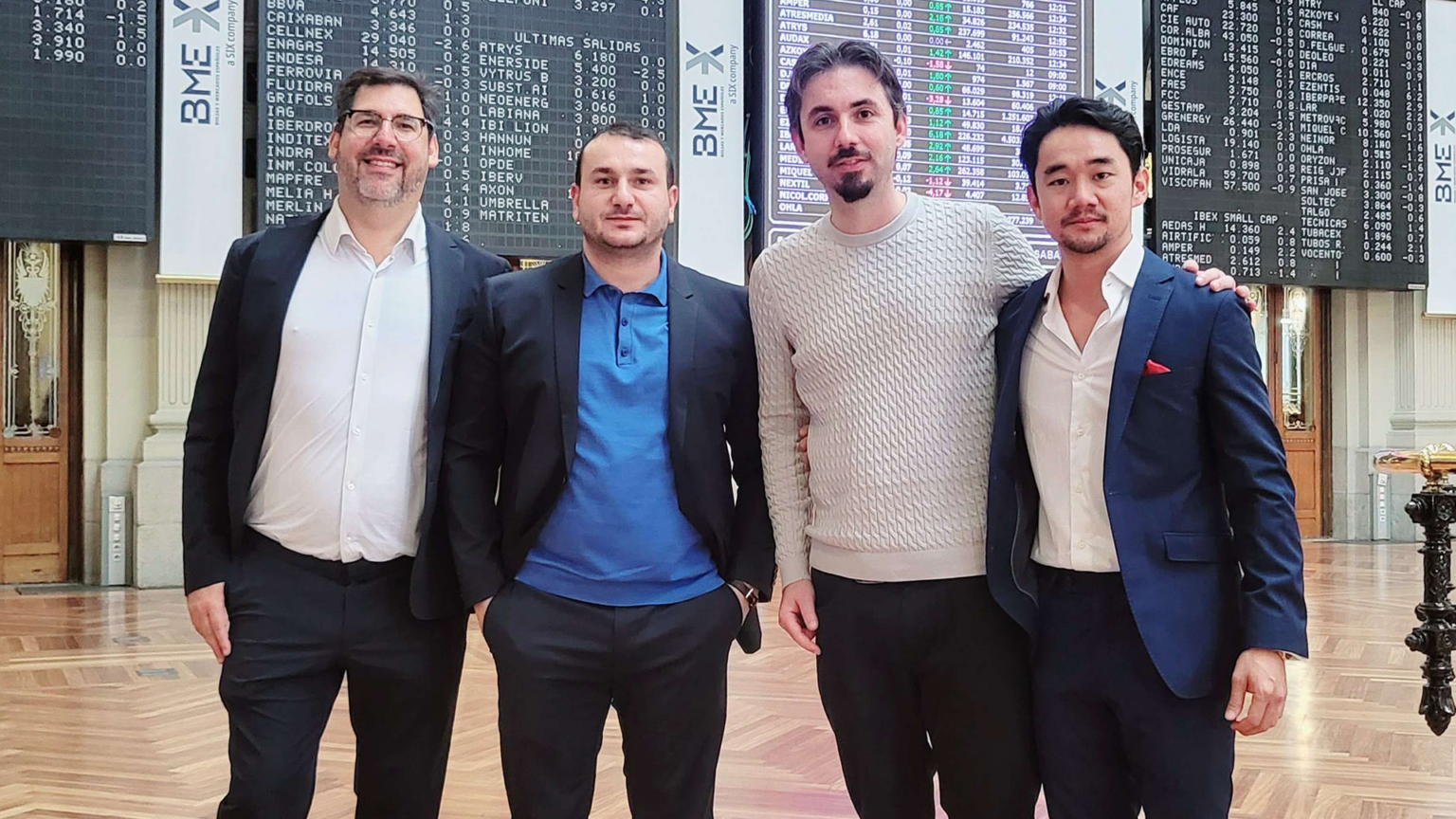 Bit2Me recognised as one of the most trusted crypto platforms, according to Cointelegraph
Cointelegraph Research has named us as one of the most trusted cryptocurrency exchanges, after analysing 9 of the world's leading exchanges.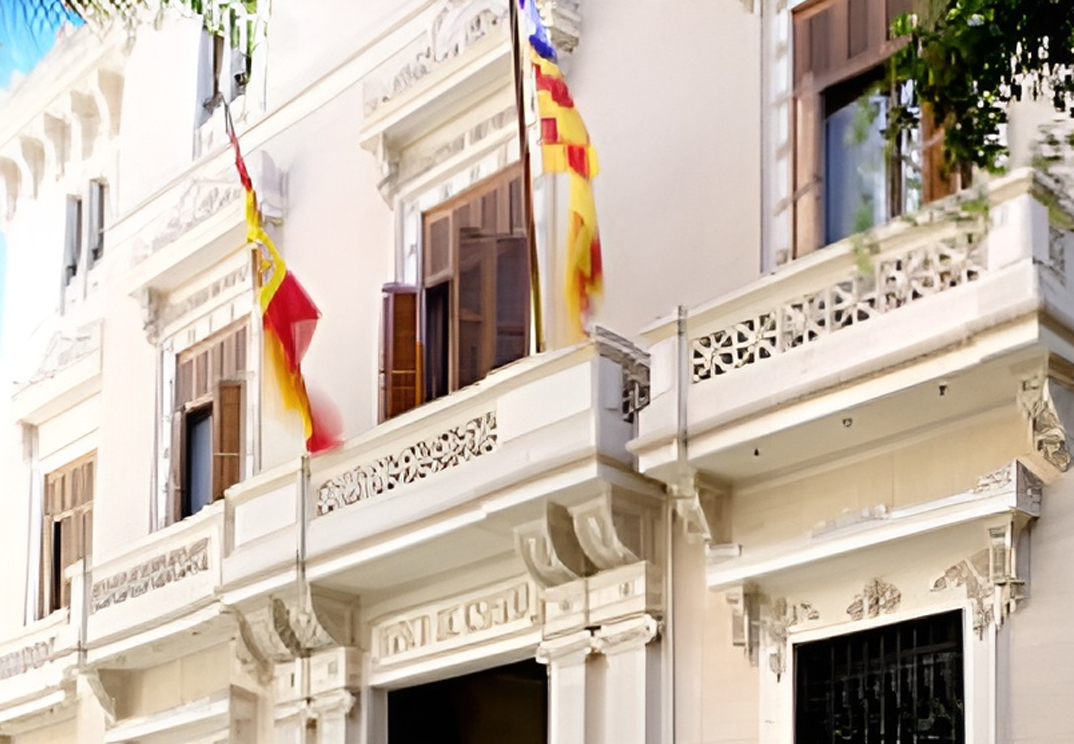 First exchange in the world to obtain Banco de España registration
First to apply for and obtain registration with the Bank of Spain as a service provider.